With over 34 years of experience, Anderson Pump House has far too many success stories to list. Here are a few of our more recent stories that we are proud to share with you.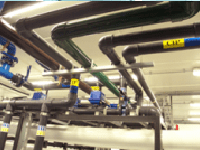 Interlake Regional Water Board (Arsenic Removal)
The Interlake Regional Water Board was formed in 2007 to supply water to the Resort Village of Cochin and four Hamlets in the RM of Meota, located south of Cochin between Jackfish and Murray Lakes. Their raw water had an arsenic level of 30-32 ug/l, and they needed to get it below 10 ug/l. (The maximum allowable concentration regulated by the Saskatchewan Water Security Agency).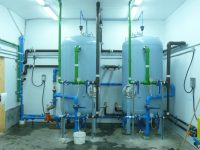 Candle Lake Golf Resort Water Treatment Plant (Iron Filters)
Candle Lake Golf Resort located on the southern shore of Candle Lake constructed a new water reservoir and pumping station in 2005 to supply water to the resort complex, campsites and surrounding housing subdivision. With the seasonal nature of the water demand and periods of low consumption in the development phases of the resort complex, they had turbidity levels exceeding provincial regulations and had to enhance their treatment process.
Atton's Lake Regional Park (Water Treatment Plant)
With new water regulations coming into effect in the early 2000's,Atton's Lake Regional Park needed to start treating its water supply. All water sources contained iron, manganese, varying levels of total dissolved solids, TOC's, ammonia and due to the shallow aquifer and nearby lake, the water sources were deemed to be GUDI (Groundwater Under the Direct Influence of surface water). The local park board was faced with a challenge!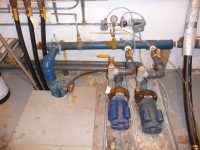 RM of Battle River (Delmas Pumping System)
The Hamlet of Delmas, located 30 km west of the Battlefords, had operated an old style pumping system since the 1970's. The 3 HP centrifugal pumps, controlled by pressure switches, constantly started and stopped resulting in pump motor failures, pressure tank failures, and constant pressure fluctuations in the hamlet distribution system.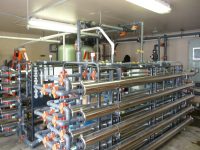 Hillsvale Colony (Water Treatment Plant)
Hillsvale Colony located approximately 70 km west of North Battleford was faced with upgrading their water plant in order to meet all of the requirements of "The New Water Regulations" which are regulated by the Saskatchewan Water Security Agency. They had limited space to work with to retrofit their existing system creating an interesting challenge.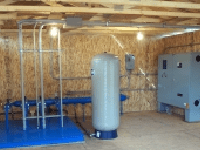 Shellbrook Golf Course (Pumping Station)
Shellbrook Golf Club operated a manual irrigation system for many years with two 10 HP single phase centrifugal pumps, with no automatic controls, supplying approximately 200 GPM. The system operated at very low pressure resulting in ineffective, poor irrigation. In 2010, Shellbrook installed a new automated irrigation system. It was time to upgrade the pumping system.